I was recently going through my wardrobe, thinking of updating it and it streaked me to google must-have fashion staples for women and I got flooded with a list of items that I don't need as a Ghanaian lady. Honestly, what am I supposed to do with boots, trench coat and all those items? Well, I will need them when I am travelling abroad since it does not get cold enough here in Ghana.
I just felt like it was time for someone to make a list of fashion staples that a Ghanaian lady need to keep in mind when planning on updating their wardrobe. While trends come and go, 12 fashion staples that will last a lifetime here in Ghana.
Here are 12 must-have fashion staple a Ghanaian lady needs to have in their wardrobe all year round without stressing about it being outdated.
1. Duku (Hair Scarf)
Duku is one of the oldest fashion accessories in Ghana, which is now common among older and younger women and even young men as well.
Duku comes in different shapes and sizes. It can be styled in many ways aside it being a hair scarf, one can use it as a belt, tie it around the neck stylishly and the good news is, it can be used all year round.
2. Anything Ntoma
Ntoma is also known as African print and it could be in a form of a dress, trousers, shorts, top, skirt or even a blazer. All that matters is how you style them to suit the occasion.  Get yourself a ntoma outfit and the perfect accessories for it and rock it all year round. Thank me later.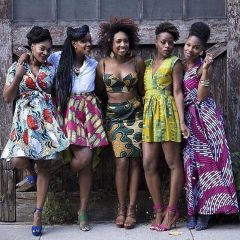 3. The Perfect Dress
Nope! I am not limiting it to a little black dress. Find that one perfect dress that fits your style, body type and is easy to style from casual to formal in a blink. Don't limit it to just black but any colour of your choice. Now go on a romantic date from work without you changing your dress.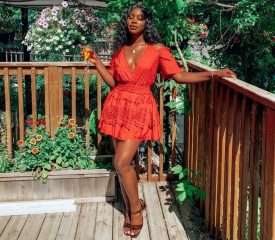 4. Basic T-shirts (No specific colour)
T-shirts are versatile, cool and can be worn any day of the year. No specific colour because I don't want you to feel limited but I will go for black. You can buy them in different necklines and textures. Happy styling.
5. Tank Tops
Tank tops are easy to style and they work with everything, from wearing them with cardigans, blazers, denim jackets etc and circulate between different kinds of bottoms. Plus it serves as a perfect substitute for sleeve tops when it gets warm. They can be dressed up or down.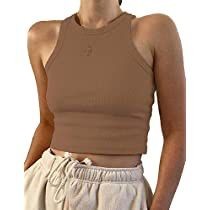 6. White Blouse
Every woman must have at least one white blouse in her closet. Why? Because it's a classic wardrobe staple that can be worn with anything, from trousers to skirts and is perfect for all seasons. Now is the time to get that effortless chic look. Happy styling.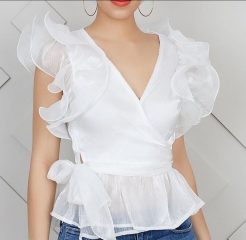 7. Skinny Jeans
Skinny jeans are the most versatile item one can own, it works for all body type plus you can wear them with any kind of footwear. You can wear it to work, a party or even go all fancy with it. Just make sure to find one with a great fit and style it to suit the occasion.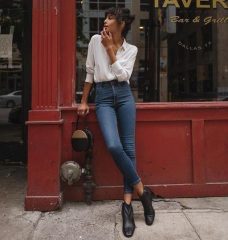 8. Black  Trousers
Whether they're tie-waist trousers or pencil-straight, a pair of black pants is another foundation piece to stock up on.
This is because it's simple and elegant and you can pair it with a shirt or a blouse for work and if you're going to a party then a nice sequined top with heels will do the trick.
9. The Perfect Skirt
I am not going to limit it to a black pencil skirt because we all have different body types and what works for me might not work for you, so no limit, from a pencil skirt to a flared skirt. Get any type of skirt in any colour that best works for you and rock it.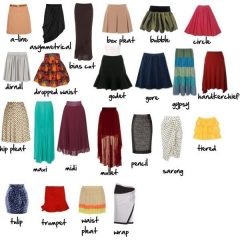 10. Black Leather Bag
A black leather bag is a perfect everywhere bag, you can wear to work, to lunch, to dinner, and even shopping on the weekend. It goes with everything, and you can use it to match whatever colour or prints you may be wearing. It should be medium-size, for an easy switch from work to dinner without making it awkward carrying a big or a small bag.
11. Ballet  Flat
Ballet flats are comfortable and very stylish. It can be worn throughout the day and is suitable for most occasions.
The good news is, it never goes out of style. Always perfect and the colour preference solely depends on you.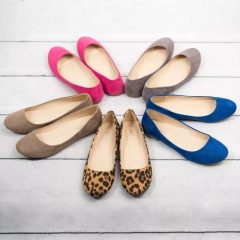 12. High Heels
Get yourself stylish high heel sandals or pumps, whichever one works perfectly well for your feet. You can wear them with dresses, jeans, shorts, and practically anything in your wardrobe.  They are suitable for every occasion, from office to church and even achieve a casual look, they have you sorted.
Bonus Point
Your Signature Accessories (Watches, Sunglasses, bracelets, necklace, earrings) you can never go wrong with them. Find one that works for you and enjoy accessorizing. 
Remember don't follow trends aimlessly and spend money you could have saved. Now is the time to invest smartly and in classic items that you can repeat wearing and that will stand the test of time. Find your style and whatever that makes you feel comfortable, that is what fashion is all about.
                  What do you think of these wardrobe essentials? Tell us in the comments below!