The family of a 10 year old girl Barikisu Alhassan from Atwima Mfensi in the Nwabiagya south District of the Ashanti Region is appealing to the government and the police administration to come to their aid and help them locate Kwadwo Mark; a Driver who was charged by a Kumasi High Court to compensate the family after causing harm and paralyzing their daughter through careless driving.
Mother of the girl; Madam, Issah Fulera narrating her sad ordeal on OTEC FM said, on 5th of December,2013, her daughter was on her way to visit her friend when Kwadwo Mark (DRIVER) knocked her with his Opel Astra Taxi Cab, with registration number, AW 2834-12 and took to his heels.
She said the case was reported to the Nkawie Police Command after which the driver was subsequently apprehended and the girl also sent to the Okomfo Anokye Teaching Hospital's emergency unit for treatment.
She indicated that due to the seriousness of the damage caused, the hospital implanted catheter in her private part through which she will pass urine for the rest of her life.
When the driver was interrogated, they found out that he was driving without an approved drivers license. He was charged with negligently causing harm and driving without authorized license and was sent to Nkawie circuit court for prosecution.
She added, the Nkawie circuit court later forwarded the case to the Kumasi High Court upon realizing the damage caused to the little girl leaving her completely paralyzed for the rest of her life.
On March 14, 2015, the Kumasi High Court found Kwame Mark (driver) and Samuel Attah Kwabena (CAR OWNER) guilty and were charged to pay GH150,000.00 Cedis as damages to the aggrieved family as compensation.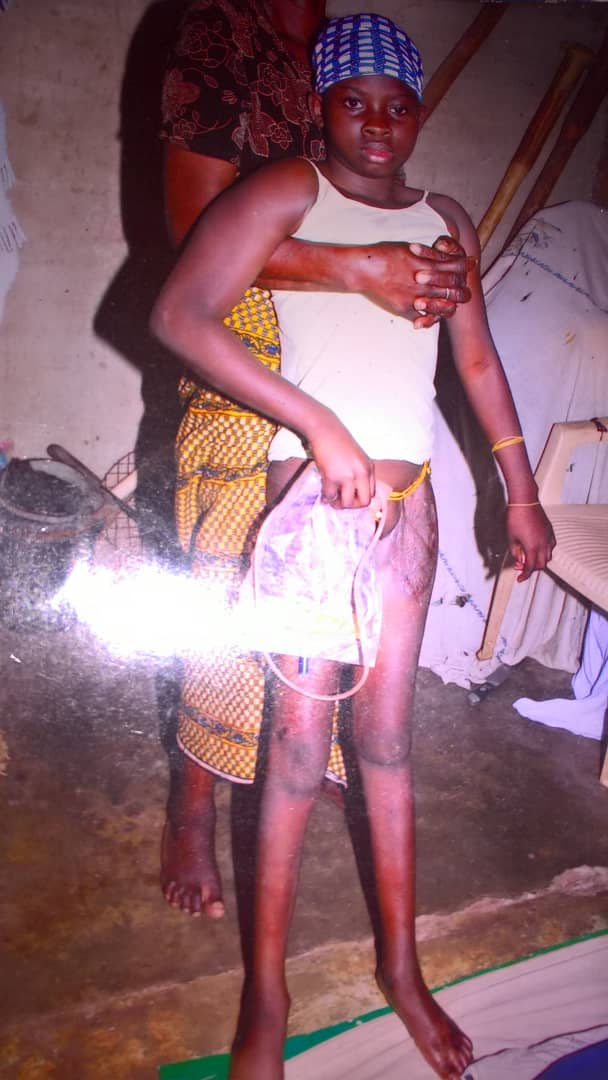 She explained that after the court passed the judgement, the driver and the car owner have disappeared and cannot be traced. She therefore pled with the government, Police command as well as the general public to help re-arrest them to face the wrath of the law, because some of the family members of the accused have threatened to kill them if they did not leave the case to rest.
What do you think about this piece? Share your comment in the comment thread and share the story using the social media buttons above. Thank you.