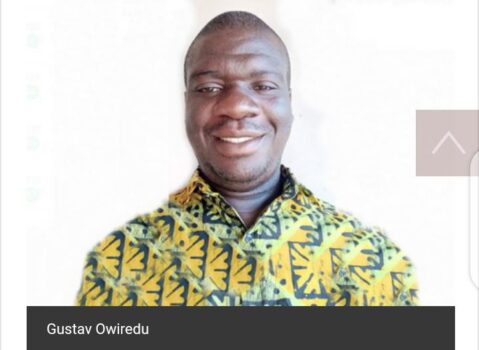 The 2018 National Best Youth farmer, Mr Gustav Annor Wiredu has revealed that his outfit has encouraged more than 650 illegal miners(galamseyers) in the Eastern region to assume farming as a full-time business.
This follows government's swift move to end illegal mining and environmental degradation in the country.
The government in its quest to end illegal mining activities in the country placed a moratorium on both small scale and illegal mining.
Due to this, the government set up a task force (operation vanguard) to deal with recalcitrant miners, who would defer the directives by the government.
He engaged 650 of the affected illegal miners in farming; providing them with a more sustainable livelihood.
Speaking on Akuafo Kye fa show on Oyerepa 100.7 fm Saturday evening with the Program Host Richmond Frimpong, he revealed he has released part of his land to some and have also secured land elsewhere for them to farm.
He undertook the initiative after he was crowned the overall best Youth farmer in the country.
He said the award has enhanced his skills and expertise in farming, where he is exploring more advanced technology to expand his production on daily basis.
"As we speak, some are better off now, as compared to the time they were mining illegally" , he said.
Mr Owiredu expressed joy over the impact he has seen, and acknowledge that in no time some may rise to the occasion to become best farmers in the region.
He narrated on the show that, he has been able to increase his cocoa plantation from 100 acres to 185 acres. He also mentioned his 145 cattle and a number of innovations he has adopted to improve his farming businesses.
He urged the youth to look beyond white-collar jobs and take up farming.
He has been nominated for this year's National Awards to be held in Techiman in the Bono East region regional capital.
Gustav Annor Owiredu is a graduate with BSc in Accounting from one of the Ghana's prominent universities .