House for sale at Apatrapa New Site Housing, near the new President Kufour Estate.
4 bedrooms
Each Bedroom has a washroom
Master bedroom has a hall, a walk in closet and an office
There is a gym with two extra washrooms for sauna and steam bath and a home bar area
There is an outdoor sitting area
A spacious kitchen with storeroom and a dining area
Electricity and water available
Security post with washroom
About 80 percent completed.
Price is 220,000 cedis negotiable
Please find photos below: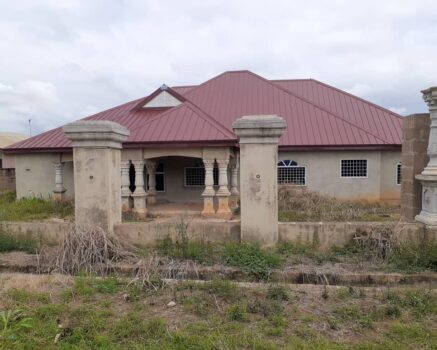 Please contact 0249579664 for more.
What do you think about this piece? Share your comment in the comment thread and share the story using the social media buttons above. You may reach the editor on 0249579664.  Thank you.