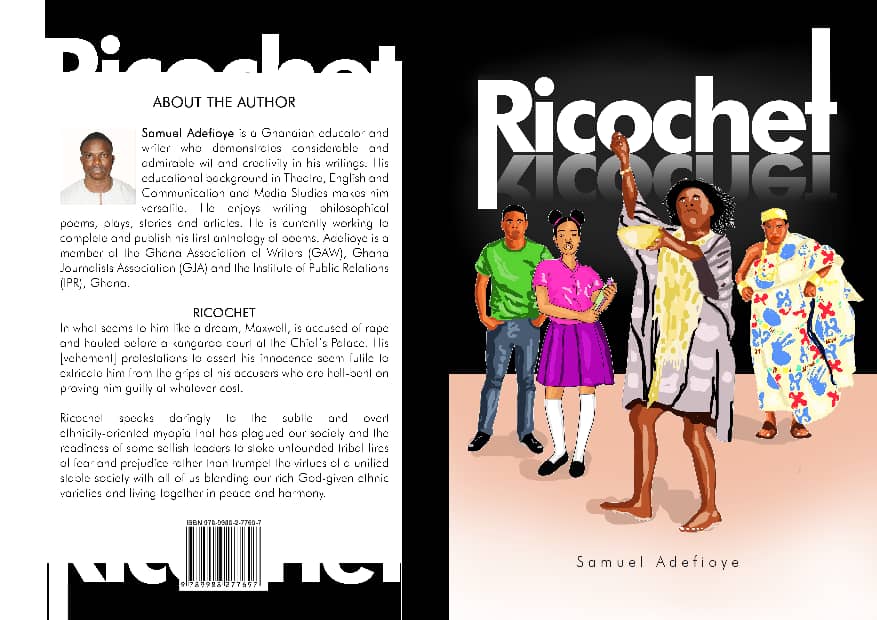 Ricochet, written by Samuel Adefioye is an amazing stage play loaded with relevant lessons for cultures with deep ethnocentric cracks.
Set in a Chief's palace and a teacher's humble living room the story details how Maxwell; a teacher is falsely accused of raping a female student and the funny ways in which justice is hijacked to serve a parochial and prejudiced ethnic interest.
The writer uses very few pages to communicate information that is loaded with timeless reality as far as our African setting is concerned.
The four scene book takes a subtle jab at the justice system which allows potentially serious matters to be taken out of the law courts for "out of court settlement".
The role of the spiritual in all facets of African endeavor and the authority wielded by priests in the cultural context is adequately highlighted in this work.
The font and font sizes, combined with the spacing of the text makes it easy to read for persons of all ages and visual acuities.
For folk looking at picking up a few new vocabularies, Ricochet is your best bet.
African readers will relate easily to the content of this book while readers from other parts of the world will find it revealing and interesting at the same time.
The funny characters, simple language and decency characterized in the book make it suitable for youngsters too.
Be warned however that your enjoyment of the story will be cut short by the brevity of the play.
Get your copy of this intriguing book for your school, home, reading club or community library and reap great value.
Contact 024 9 57 96 64 for orders, reading and writing engagements.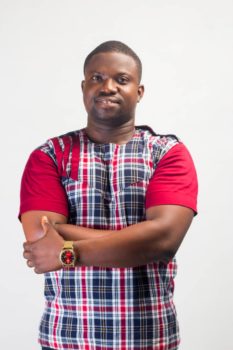 About the author
Samuel Adefioye is a Ghanaian educator and writer who demonstrates considerable and admirable wit and creativity
in his writings his educational background in theatre, English and Communcation and media studies makes him versatile.
He enjoys writing philosophical poems, plays, stories and articles and is currently working to complete and publish his first anthology of poems.
Adefioye is a member of the Ghana Association of Writers (GAW), Ghana Journalists Association (GJA) and the Institute of Public Relations (IPR), Ghana.
What do you think about this piece? Share your comment in the comment thread and share the story using the social media buttons above. You may reach the editor on 0249579664.  Thank you.