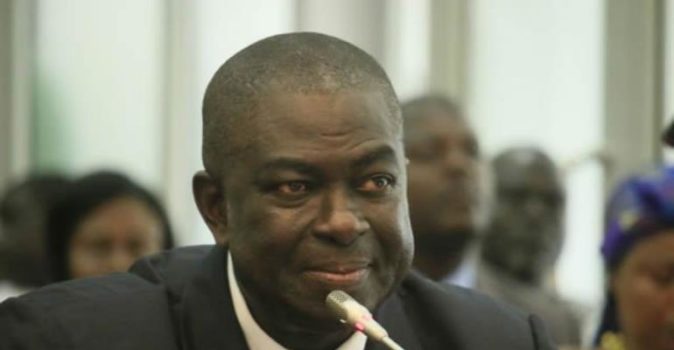 Construction work is set to begin on the bridge spanning the Odah River on the Ejisu –Onwe route after it caved-in some months ago.
The bridge caved-in last year July, following torrential rainfall that hit the area.
The government has therefore awarded it on contract to Messer Kofi Job constructions limited.
The contract sum is a little over ¢13 million Ghana cedis and the project is scheduled to be completed in the next 9 months.
Speaking at a short ceremony to officially hand over the project to the contractor, the Member of Parliament for Ejisu constituency who is also the Deputy minister of Roads and Highways, Mr. Kwabena Owusu Aduomi, is optimistic the contractor will complete work on schedule to give some relief to his constituents and road users that ply the route on daily basis to transact business.
The deputy roads minister said the construction of the 22-meter space bridge capacity is to accommodate the large volume of the river.
He also appeals to the contractor to move to the site and commence work within the shortest possible time.
Mr. Aduomi, earnestly appealed to the residents within the catchment area to cooperate with the contractor as the construction may sometimes cause them some inconveniences.
"I know the construction works may affect you one way or the other, but try and cope with the contractor for him to work within schedule, due to the urgency of the situation at hand", he said.
What do you think about this piece? Share your comment in the comment thread and share the story using the social media buttons above. You may reach the editor on 0249579664.  Thank you.