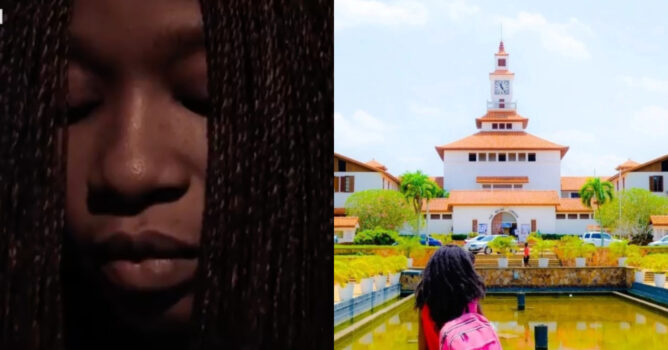 It is an undeniable fact that we are humans and are fallible beings even though we were created by God who is infallible.
And just as we aspire to live our lives as morally upright people there are bound to be situations that may tempt us to commit sin or make mistakes.
It is also true that at times we may not have rehearsed an action  or a particular bad attitude to display same openly but we falter when we are confronted with situations requiring the display of good actions.
So it does not come as a surprise to some of us that some ladies accuse their lecturers of harassing them for sex on campus.
The lecturers may not have deliberately set out to do these wrongful things but may have been tempted by either the beauty or natural intelligence of these students they teach.
Perhaps what makes it worse is for the lecturers to demand sex from their students in exchange of good grades.
We at www.ghanagong.com having watched the BBC's sex for grades expose on tv do not want to sound condemning since we may not know all the factors that made these lecturers in the video depict helpless and morally bankrupt attitudes.
However, we would like to urge all lecturers to display some level of moral uprightness no matter how tempting the ladies they teach come across.
Because it is really embarrassing on the part of lecturers to seek to exploit ladies as low as the ages of their own children.
But in all these we pray that as humans as we are we put in measures that will make us able to overcome or avoid temptations in any form they come by avoiding the tendency of being alone with opposite sexes we are not married to.
What do you think about this piece? Share your comment in the comment thread and share the story using the social media buttons above. You may reach the editor on 0249579664.  Thank you.