How would you feel if your five to ten year old kid expresses interest in becoming a professional comedian in future?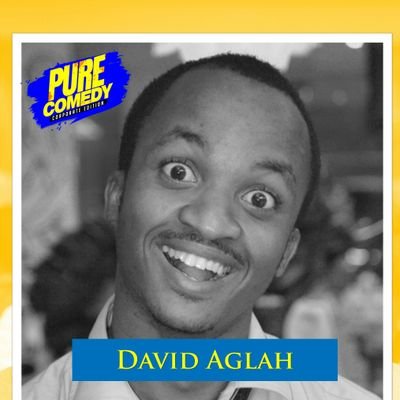 Would you be pleased, angry or sad? Would you seek to encourage the idea or discourage it?
Well, Stand-up Comedian and CEO of Switchline Entertainment; David Aglah says you should cheer them on and help them become the best comedians they can be.
He tells ghanagong's Bernard Buachi that Ghana is gradually getting to the point where children will not only aspire to become medical doctors, nurses, pilots, engineers, lawyers or the popular careers children throw out regarding their future. He believes you should be ready to cheer your kids on as they hone their comic skills for the future.
The young entertainer believes the market for stand-up comedy in Ghana is rapidly expanding with very few quality stand-up comedians to fill the void; a situation he believes makes stand-up comedy a viable full-time career for the near future.
David Aglah started his Pure comedy series in Kumasi a couple of years back with very low response from the masses. He has however persevered and six shows down the line, it looks like success is at hand for the young CEO and event organizer as the numbers at his shows keep rising.