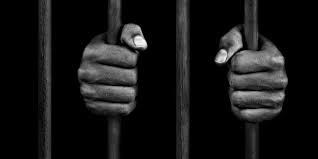 Dear readers, ghanagong.com starting Saturday 13th January will begin to publish a series called "Prison Diaries". It chronicles the arrest, sentencing and prison life of a young Ghanaian. His ordeal occurred in Kumasi and his narratives emanate from the Kumasi Central Prisons at Adum.
He has vowed to bring down the roof regarding disgusting occurrences within the walls of the prison.
It promises to be interesting. This series will name and expose what goes on within the prisons and the faces behind them.
Make time to read and engage as much as possible.
If you have interesting real life occurrences bordering on national development, advocacy or of public interest, do not hesitate to contact the editor via whatsApp on 024 9 57 96 64.