A journalist in the Central Region has suggested the Ghana Education Service may have prioritized the recent leaked sex tape involving a headteacher and a student over seemingly serious issues that border on the integrity of the service itself.
Richard Kwadwo Nyarko, a correspondent for Accra based Joy FM believes the GES is being unfairly selective in their prioritization of issues.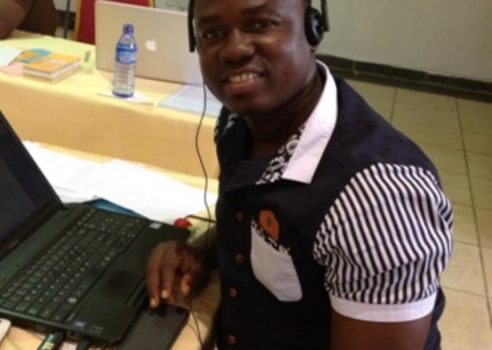 The Headmaster in question is seen in a leaked video having intensive sexual intercourse with a young lady reported to be a Senior High School student. A few days after the video went viral, the headmaster has been sacked from his post for breaching the Ghana Education Service code of conduct.
Richard Kwadwo Nyarko is amazed at the speed with which the GES acted on the leaked sex video while other issues bordering on criminality remain on their desks for a while now.
"So the GES can act with the swiftest of speeds in investigating the act of the headteacher and the 19 year old student but cannot investigate acts at the headquarters?", he queries and says that a former PRO of the GES is alleged to have forged his own promotion letter. "He subsequently claimed that the promotion was gifted him like chinchinga by the former GES Director, Jacob Kor and nothing has been heard?"
"The GES secretly and clandestinely used transfer of the former PRO as his punishment when they knew that the act of forgery was criminal?"
He is incensed that teachers go through a lot of difficulty in order to get their deserved promotions yet a former Director General could just gift such promotions and the Service remains mute on the matter.
"It looks like the GES likes investigating matters of sexual nature that have kitchen stools in them", he taunted.