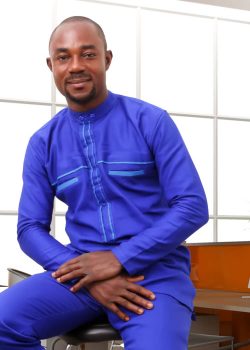 As a resident of Kumasi and Ghana, I know how tough it could be to come across artisans who are totally reliable and excellent at their job.
Sending your car to a mechanic can end up being very costly as some mechanics are just bad at their jobs while others are more interested in stealing from you.
It is to help ease these frustrations that I have taken it upon myself to help my readers by making recommendations of various categories of workers I've experienced consistently and found to be very good at what they do and are reliable. He fixes various types of cars.
Today I recommend Mr. Kwadwo Ayebi aka Bra Kwadwo. He is humble, experienced, empathetic to his clients' situation and very responsible. He is one you can totally trust. His workshop is at Asokwa in the dip after the interchange. It is on the left side of the road about 200 meters from the ARC when heading towards the ahodwo roundabout.
Please reach him on 024 2 08 70 75 and you will be glad you did.
What do you think about this piece? Share your comment in the comment thread and share the story using the social media buttons above. You may reach the editor on 0249579664.  Thank you.