The World Health Organisation has identified Ghana and 12 others as high-risk African countries for the deadly coronavirus disease.
Already, the world has seen nearly 12,000 confirmed cases as of Saturday, all but 133 of them in China. Nearly two dozen countries outside of China have diagnosed cases. The United States has reported eight cases.
On 31 December 2019, a cluster of pneumonia cases of unknown aetiology was reported in Wuhan, Hubei Province, China. On 9 January 2020, China CDC reported a novel coronavirus (2019-nCoV) as the causative agent of this outbreak, which is phylogenetically in the SARS-CoV clade.
China CDC assesses the transmissibility of this virus to be sufficient for sustained community transmission without unprecedented control measures. Further cases and deaths in China are expected in the coming days and weeks.
Further cases or clusters are also expected among travelers from China, mainly Hubei province.
There are considerable uncertainties in assessing the risk of this event, due to lack of detailed epidemiological analyses.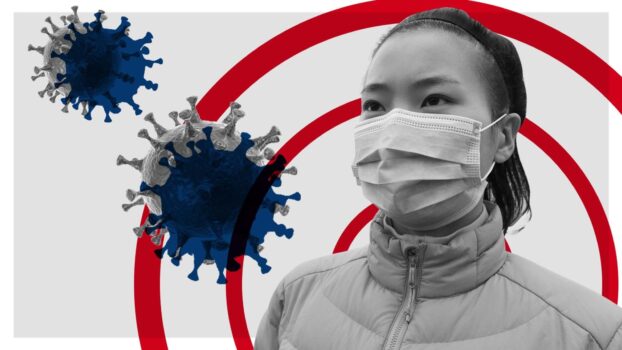 Authorities in Ghana are putting in place all necessary measures to prevent infections of residents. In the meantime, it is important for residents to know how the virus operates and take precautions.
The virus is a new type that has never been seen before. It attaches itself to cells in the lungs and eventually kill those cells, causing shortness of breath in the process.
Infected people usually develop flu-like symptoms including fever, coughs and shortness of breath. These symptoms may appear as early as 2 days or as long as 14 days after exposure.
There are no direct treatments or cure to kill off the virus. Health professionals are however able to offer supportive treatment; helping manage symptoms.
It is important to avoid people who are sneezing or have flu symptoms. It is also important to avoid touching your face since you could introduce it into your body through your mouth, nose or eyes.
If you fear you might have come into contact with it through a flight or other means, call your healthcare professionals and let them know.
What do you think about this piece? Share your comment in the comment thread and share the story using the social media buttons above. You may reach the editor on 0249579664.  Thank you.