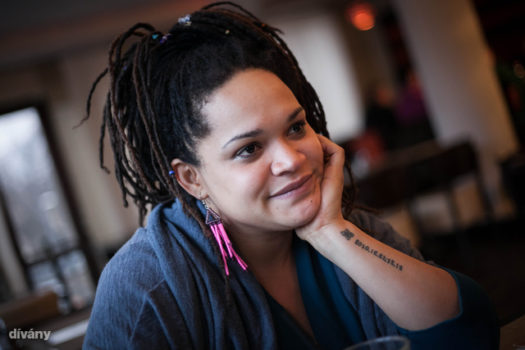 Ghana Entertainment News-Ghanaian Musician Sena Dagadu has been featured in Hungarian Magazine-Elle
It is a widely known Lifestyle magazine that also features issues on fashion and beauty.
Sena Dagadu explained to Eli Kharis on the Buzz segment of the Rythmz live programme on GHOne TV how amazed she is by the feature.
"I'm totally honored and wowed by the fact that that I'm featured in the October edition of Elle Magazine-Hungary" she said. She believes it is a reflection of how recognized and appreciated her work is.
She explained that the article in which she was featured is about the Budapest Ritmo festival which is happening on 5th October, 2018.
"It is a world music festival and I will be playing with the amazing RedRed Band spearheaded by Mensa Ansah of FOKN Boys fame and Elo who is the producer behind the music" she revealed.
She also explains that the festival is "a cool afro-futuristic molding of different styles of music and that is why we are featured in this festival"
She called on Ghanaians in Hungary or those who would be in Hungary by the time, to pass by and support them.
Dagadu Veronika Sena was born in Accra, Ghana, to a Hungarian mother and a Ghanaian father.
She has worked with several international musicians, producers, DJs and others in the music industry.
Some of Sena's work include her first one "Sena First Oneand others on her album "Lots of Trees".
What do you think about this piece? Share your comment in the comment thread and share the story using the social media buttons above. Thank you.