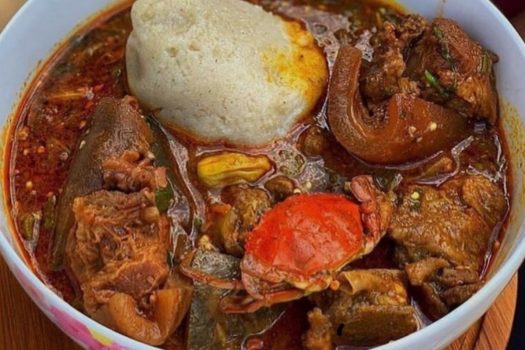 Food is an important part of our culture as a people. For that reason, Ghanaians do not joke with Ghanaian food.
The busy schedules of many Ghanaians sometimes prevents them from taking the time to prepare these dishes.
I am here to suggest to you places in Kumasi where you can get your favourite Fufu, Banku, Omotuo and the likes. The list is in no particular order:
You can get correct fufu and other local dishes at Yaa Serwaa's place located behind the Kumasi Metropolitan Assembly (KMA).
If you find yourself around Pataase and feel like eating some good fufu, the place to go is Efie fufuo.
Amansie Chop Bar is located near the Baba Yara Stadium in Kumasi and is the place to get well prepared local delicacies.
X5 Bar is  a  spacious place where a variety of local foods are sold.  It is located at krofrom. Just get to krofrom, off the Airport-Suame road and have fun.
Akuzi is located at Ayeduase (near the Kwame Nkrumah University of Science and Technology). Visit them for fufu, Banku, Omotuo, diehuo etc. You can also get some nice drinks along with your food.
The list continues next week. Stay tuned.
What do you think about this piece? Share your comment in the comment thread and share the story using the social media buttons above. You may reach the editor on 0249579664.  Thank you.