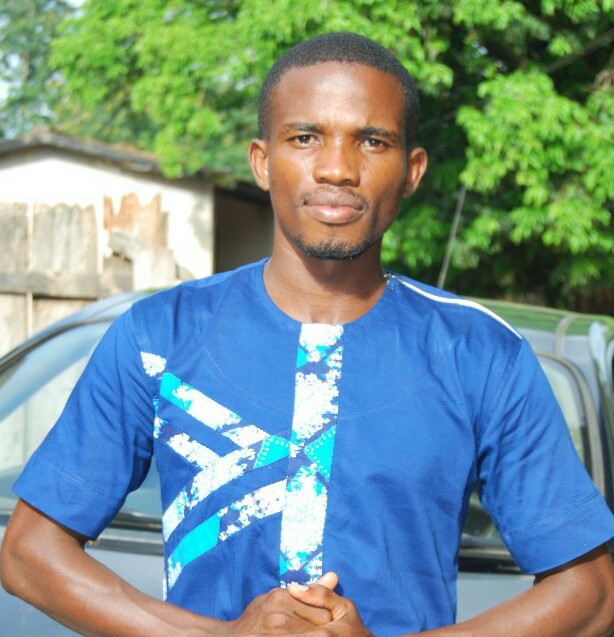 Many at times we approach the bible with a preconceived notion to suit our understanding. But the Bible must be studied and every concept must also be studied from the understanding of the writer.
Baptism is a biblical concept that requires diligence in study and much attention. In most cases whenever the word "baptism" is mentioned, many think it is "water".
Well, let's look into Scriptures without a preconceived notion to see if it can be sufficient for a quest to knowing what it really says about baptism.
In Scriptures we often see two kinds of baptism namely; John's baptism and Jesus's baptism.
Are these two rendering the same? No, they are two different things. Not in any form of connection as per Scriptures concern.
Now, the word "baptism" means "to be immersed into"
Matthew 3:11 "I indeed baptize you with water unto repentance, but He who is coming after me is mightier than I, whose sandals I am not worthy to carry. He will baptize you with the Holy Spirit and fire.
John baptised with water and he makes it clear that he who is coming after him ,that's Christ Jesus, will baptise with the Holy Spirit and fire. This implies that after John, the next person to baptise will not do it in/with water but with the Holy Spirit. That's the Holy Spirit baptism has replaced water baptism.
Water was symbolic to/of the Holy Spirit.
Jesus also makes a confirmation of this;
Acts 1;5 "for John truly baptized with water, but you shall be baptized with the Holy Spirit not many days from now."
We can also see baptism also used in this wise according to Paul.
1Corinthians 12:13 "For by one Spirit we were all baptized into one body–whether Jews or Greeks, whether slaves or free- -and have all been made to drink into one Spirit.
This kind of baptism will be our "immersion into Christ" that's by believing the gospel.
Jesus makes it clear and emphatic in his speech;
Mar 16:15-16 "And He said to them, "Go into all the world and preach the gospel to every creature.
16 "He who believes and is baptized will be saved; but he who does not believe will be condemned. (Other reference – Matthew 28:19)
Paul also helps us to understand by his instruction to the Corinthian church.
1Corinthians 1;17 "For Christ did not send me to baptize, but to preach the gospel, not with wisdom of words, lest the cross of Christ should be made of no effect.
Also to the Colossians
Colossians 2:16,17 Therefore let no one judge you in food or in drink, or regarding a festival or a new moon or sabbaths,
Colossians 2:17 which are a shadow of things to come, but the substance is of Christ.
Shadows, figures or symbol's were used in the days of old that's the days void of the indwelling Holy Spirit. Shadows served it purpose well but the reality is come, who is Christ. Therefore, there would be no need for shadows, figures or symbol's any longer.
Most importantly, we must then note that the Church is no longer in the Shadow age.
Now that the reality, which is Christ is here, the Church today have the real water that's the Holy Spirit. And this reality is in Christ.
John 7:38-39 "He who believes in Me, as the Scripture has said, out of his heart will flow rivers of living water.
Joh 7:39 But this He spoke concerning the Spirit, whom those believing in Him would receive; for the Holy Spirit was not yet given, because Jesus was not yet glorified.
Also
John 4:14 "but whoever drinks of the water that I shall give him will never thirst. But the water that I shall give him will become in him a fountain of water springing up into everlasting life."
Baptism therefore as a biblical concept will mean "to be identified with/identified in" . We can all then attest to it that when baptism is spoken of in biblical term's, it is speaking about identification.
1Corinthians 10:1-2 Moreover, brethren, I do not want you to be unaware that all our fathers were under the cloud, all passed through the sea,
1Corinthians 10:2 all were baptized into Moses in the cloud and in the sea,
Here we've seen the Jews identified with Moses -that which means they were baptized into Moses.
We today Christians have been baptized into Christ Jesus.
Galatians 3:27 For as many of you as were baptized into Christ have put on Christ.
Ephesians 1:13 In Him you also trusted, after YOU HEARD the word of truth, the gospel of your salvation; in whom also, having believed, you were sealed with the Holy Spirit of promise,
Having this understanding we can clearly understand Paul's encounter with the twelve(12) men at Ephesus.
Act 19:1-6 "And it happened, while Apollos was at Corinth, that Paul, having passed through the upper regions, came to Ephesus. And finding some disciples
Act 19:2 he said to them, "Did you receive the Holy Spirit when you believed?" And they said to him, "We have not so much as heard whether there is a Holy Spirit
Act 19:3 And he said to them, "Into what then were you baptized?" So they said, "Into John's baptism."
Act 19:4 Then Paul said, "John indeed baptized with a baptism of repentance, saying to the people that they should believe on Him who would come after him, that is, on Christ Jesus."
Act 19:5 When THEY HEARD this, they were baptized in the name of the Lord Jesus.
Act 19:6 And when Paul had laid hands on them, the Holy Spirit came upon them, and they spoke with tongues and prophesied.
Paying attention to the verse 5, When the "THEY HEARD", they were baptized.
We can see clearly that Paul didn't take another accasion of to baptise them with water since they have been baptized with it already before Paul met them.
So emphatically speaking, it was the baptism of the Holy Spirit and not water.
It is also true that many continued in the baptism of water in the book of Acts after redemption. It is also noteworthy that these people did several other traditions. These are men who believed in the baptism of water by John as the prove or evidence of salvation, though not scriptural (as we have established before).
Some traditions by these men are such as abstaining from certain kind of foods, avoiding certain people as unclean.
Furthermore, Biblical teaching has a firm stands about symbolisms that all symbol's ended at/with the reality Christ's death, burial and resurrection, the very essence these symbol's foreshadowed and represented.
Also note, Act's of the Apostles is not a book of doctrine but a narrative.
Next article will explain further.
Thanks for having us share with you this word's of Blessing.
By Revealing Jesus Christ missions.