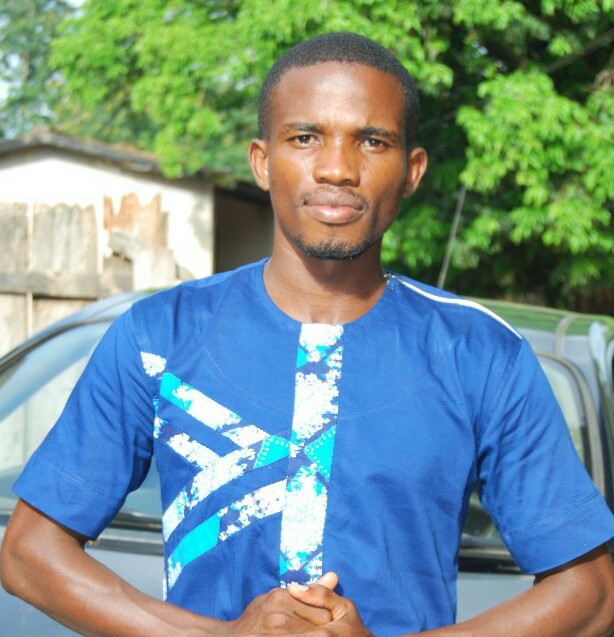 Do we have baptisms in the New Testament?
Ephesians 4: 4There is one body, and one Spirit, even as ye are called in one hope of your calling.
Obviously just ONE.
This is the baptism of Christ by the Holy Ghost. Its essence is all over the scriptures
Romans 6:3 Know ye not, that so many of us as were baptized into Jesus Christ were baptized into his death?
4 Therefore we are buried with him by baptism into death: that like as Christ was raised up from the dead by the glory of the Father, even so we also should walk in newness of life.
Peter who had earlier on in the book of acts baptized men ,makes this distinction in his epistle
1 Peter 3:20-21 KJV
[20] Which sometime were disobedient, when once the longsuffering of God waited in the days of Noah, while the ark was a preparing, wherein few, that is, eight souls were saved by water(
21] The like figure whereunto even baptism doth also now save us (not the putting away of the filth of the flesh, but the answer of a good conscience toward God,) by the resurrection of Jesus Christ:
Not water cleansing the body ,this baptism doesn't deal with the flesh but the conscience ,the heart
It's identifies with Christ in his resurrection
It leads to complete identification with the finished work of redemption from the cross to the throne.
The believer is thus judged to have died with Christ, buried with Him and raised together with Him
Ephesians 2:5-6 KJV
[5] Even when we were dead in sins, hath quickened us together with Christ, (by grace ye are saved;)
6] And hath raised us up together, and made us sit together in heavenly places in Christ Jesus:
Galatians 3: 27 For as many of you as have been baptized into Christ have put on Christ.
We are baptised unto/into union with Christ.
1Corinthians 12:13 For by one Spirit are we all baptized into one body, whether we be Jews or Gentiles, whether we be bond or free; and have been all made to drink into one Spirit.
This means we now partake of the same body with Him.
Colossians 2:12 Buried with him in baptism, wherein also ye are risen with him through the faith of the operation of God, who hath raised him from the dead.
13 And you, being dead in your sins and the uncircumcision of your flesh, hath he quickened together with him, having forgiven you all trespasses.
This is just like Romans 6:4- We are united with the finished work of redemption as Christ died in our place, baptism places us in identification
Since Baptism also refers to washing, it speaks of the renewing work of The Holy Ghost.
I doubt whether ANY believer in the New testament can ever imagine water washing away sins!
That is ridiculous.
Old Testament symbols were figurative expressions of realities of Christ's work.
The Holy Ghost Baptizes/ cleanses us.
Titus 3:4 But after that the kindness and love of God our Saviour toward man appeared,
5 Not by works of righteousness which we have done, but according to his mercy he saved us, by the washing of regeneration, and renewing of the Holy Ghost;
6 Which he shed on us abundantly through Jesus Christ our Saviour.
This baptism is Salvation.
The writer of Hebrews was the ONLY writer who used baptism in plural.
Hebrews 6:1 Therefore leaving the principles of the doctrine of Christ, let us go on unto perfection; not laying again the foundation of repentance from dead works, and of faith toward God,
2 Of the doctrine of baptisms, and of laying on of hands, and of resurrection of the dead, and of eternal judgment..
This plural usage is for the washings of the old Testament. He refers to this in his piece.
Hebrews 9:9 Which was a figure for the time then present, in which were offered both gifts and sacrifices, that could not make him that did the service perfect, as pertaining to the conscience;
10Which stood only in meats and drinks, and divers washings(baptism), and carnal ordinances, imposed on them until the time of reformation.
If you follow the rule of the book of Hebrews being a book explaining types and shadows
Hebrews 1:1-2 KJV
[1] God, who at sundry times and in divers manners spake in time past unto the fathers by the prophets,
2] Hath in these last days spoken unto us by his Son, whom he hath appointed heir of all things, by whom also he made the worlds;
Today we have been washed by the Holy Ghost and immersed into Christ.
This is the baptism of the Great Commission. Mark16:15-16, Matthew 28:18-20.
We are not to carry water around to preach.
Our preaching is done in the demonstration of The Spirit and Power.
1 Corinthians 2: 4 And my speech and my preaching was not with enticing words of man's wisdom, but in demonstration of the Spirit and of power:
5 That your faith should not stand in the wisdom of men, but in the power of God.
Paul's exhortation to the Corinthian church should help:
1 Corinthians 1:17 For Christ sent me not to baptize, but to preach the gospel: not with wisdom of words, lest the cross of Christ should be made of none effect.
Just like the baptism of the great commission is via words (preaching) for Jesus said Go ye and baptize men, by discipling them, teaching them- as we teach, men are baptized into Christ.
Evangelist Victor Bauchi
0268455560
Revealing Jesus Christ Missions.