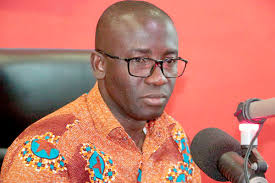 At a time when the country is striving to attain the Sustainable Development Goals related to health, many of our rural folks still grapple with access to quality health care delivery.
Two gold-producing Districts of the country, Amansie West and South Districts are without a single medical doctor, due to the absence of a District hospital.
The two Districts have a total population of over 160,000 but both Amansie west and south Districts are without District hospitals.
Amansie West District is a major Agrarian District which emerged the overall best cocoa producer in 2008 and 2009 in the Ashanti region.
The chunk of the country's natural resources and agricultural produce come from these Districts, but sadly, they are not getting their fair share of the national cake.
The absence of substantive medical doctors in the districts is having an adverse effect on the lives of the people within these districts.
Oyerepa News has learned that, existing health facilities are without medical doctors. The most unfortunate thing is that, all emergency cases are referred to the Komfo Anokye Teaching Hospital (KATH) in the Kumasi metropolis.
These rural and deprived Districts can boast of only 17 government health facilities, comprising 12 CHPS compounds and 5 health centers. The existing health facilities lack logistics and equipment to effectively and efficiently manage the health needs of the residents.
According to the Ashanti regional Health Director, Mr. Emmanuel Tenkorang, a medical doctor would only be posted to the said districts, if they meet hospital status.
He is, therefore, tasking the assembly to fast- track its effort to complete their hospital facilities on time.
The District Chief Executive of the area Mr. William Asante Bediako, says he is saddened with the development and blames the Ghana health service for doing very little towards remedying the situation at hand.
 What do you think about this piece? Share your comment in the comment thread and share the story using the social media buttons above. You may reach the editor on 0249579664.  Thank you.