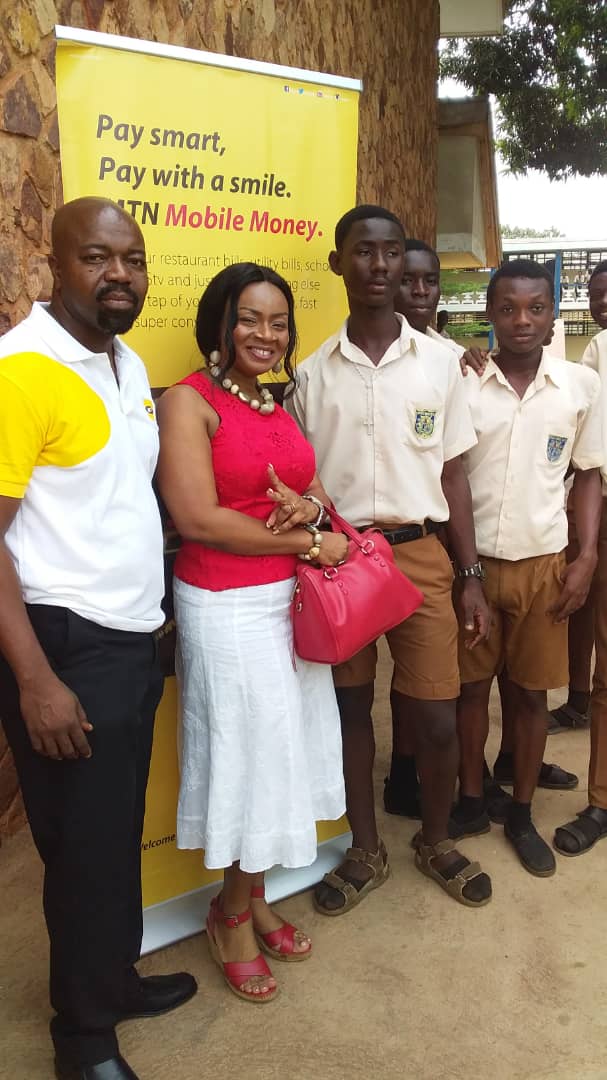 Students from the Opoku Ware and Saint Louis Senior High Schools Thursday morning, the 14th Day of February, donated blood voluntarily to the Transfusion Medicine Unit of the  Komfo Anokye Teaching Hospital (KATH).
Taking turns to donate blood, students at both campuses shared their excitement of giving blood to help the needy recover from their ailments.
At the Opoku Ware Senior High School, about 200 hundred students had swarmed up the Assembly hall at 10am to donate blood with some beaming with smiles.
At the Saint Louis SHS, about 150 girls had converged at the assembly hall and were donating blood voluntarily.
The blood donation drive, a collaborative effort between MTN and the KATH Transfusion Unit is in its 9th year and for three years the donations has been centered in tertiary and secondary schools.
MTN OFFICIAL:
Speaking to the Ghanaian Observer Newspaper, Nii Adotey Mingle, General Manager-MTN Northern Business District said the company is committed to helping the citizenry do well in life.
The giving of blood, he noted is a sure way of helping the needy and the sick recover from sicknesses they may be suffering at various hospitals in the country.
MTN, he revealed aims at getting about 3,000 units of blood across the country in the Valentine day voluntary blood donations.
The General Manager commended the two schools and the students for showing commitment to giving blood to support the sick as well as cater for those who need blood in emergency situations.
TRANSFUSION UNIT:
Dr Shirley Owusu Ofori, Head Transfusion Medicine Unit at KATH on her part asked the public to take advantage of blood donation exercises her outfit conducts to give blood.
The KATH blood bank, Dr Ofori noted needed to be restocked at all times so that those who may need blood to aid in their treatment and other emergencies may find so easily at the hospital.
KATH, she revealed does not sell blood but only take tokens as processing fee when patients need blood at the unit.
The Unit refines the blood they take from voluntary donors and scrutinizes same to ensure no infections are seen in the blood they are giving to those in need, Dr Ofori stressed.
What do you think about this piece? Share your comment in the comment thread and share the story using the social media buttons above. You may reach the editor on 0249579664.  Thank you.