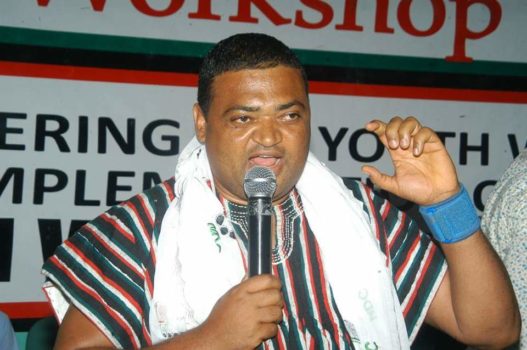 One of the well-known members of the National Democratic Congress (NDC) in the Ashanti region; Joseph Yammin says most of the negative things people hear about him and hate him for are far from true.
Joseph Yammin who has held a lot of positions in the NDC has also held significant government positions under the erstwhile NDC government.
He is known in some circles to be controversial while others who do not mince words say he is a troublesome man.
In an interview with Mr. Yammin, he said though he doesn't begrudge his haters, he is sure they hold that view of him because they do not really know him.
"To know Yammin, you have to be close to Yammin", he said to Bernard Buachi of www.rawgist.com and www.ghanagong.com in an interview.
Asked whether he doesn't get worried about some of the negative and abusive comments people make under his social media posts, he laughed and said many of the people making those comments do not even know me personally. "I took a highly rated course in the US on how to use social media in politicking and so when I write a facebook post, I know what I'm expecting" he said and added that he only laughs at the seemingly abusive comments.
Joseph Yammin also denies that he is a violent person. He is closely associated with the history of pro-NDC vigilante group the Hawks. He however says the Hawks don't go around causing mayhem but are there as a response to the NPP's Delta Forces and Invincible forces. "They are there to check them", he revealed and added that the Hawks are needed to level the political playing field.
He says he is a peaceful man who however can survive in any kind of environment. He entreats everyone who wants to know him to get closer and see who the "real Yammin" is.
He however says beside his God, his single commitment is to ensure that John Dramani Mahama wins election 2020 and returns to govern the country.