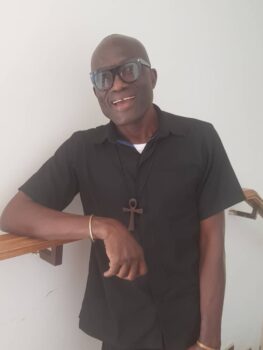 Ashanti regional President of the Ghana Journalist Association (GJA) says the COVID-19 pandemic is hampering their activities.
Mr. Kingsley Hope in an interaction with rawgist.com's Bernard Buachi revealed that although the country is approaching elections and several trainings and media workshops are needed to ensure the best of reportage, sponsorship is a major headache as many potential sponsors are keeping their purses closed.
He assured journalists in the region however that his outfit is not relaxing in the face of the circumstances but will do all what is necessary to ensure the planned activities of the Association are realized.
Mr. Hope was speaking on the sidelines of the Media Convention 2020; held at the Miklin Hotel in Kumasi.
He used the opportunity to encourage journalists to practice responsible journalism and strive to crosscheck facts before publishing.
During the media convention, journalists were taken through the GJA guidelines on Election Coverage and the various Guidelines of the NMC: Correlations and Synergies by Mr. Yaw Boadu-Ayeboafoh; Chairman of the NMC.
He also praised journalists in the region for doing a good job in the wake of the COVID-19 pandemic.
What do you think about this piece? Share your comment in the comment thread and share the story using the social media buttons above. You may reach the editor on 0249579664.  Thank you.