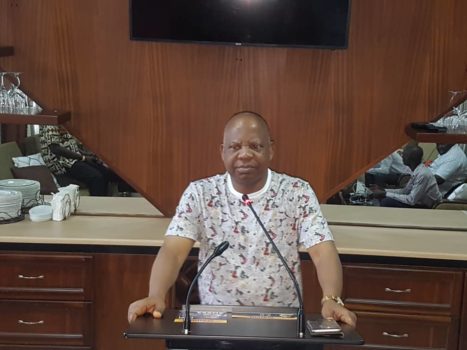 Leader of the Calvary Charismatic Center (CCC) has cautioned Ghanaians against investing in schemes that seem too good to be true.
In an encounter with journalists, he said the church should have done better in advising her members on investment schemes.
Though the media encounter was not meant to discuss investment schemes, the subject was relevant in the wake of the Menzgold saga that hit many Ghanaian investors.
Many investors lost their investments in a scheme that promised up to ten percent a month return on investment. Already, some of the investors are reported to have died due to the uncertainty surrounding the whereabouts of their cash.
Pastor Ransford Obeng however believes the safest thing to do is to peg investment returns against Treasury bill rates. He insists that treasury bills are the safest form of financial investments and encourages his followers to buy treasury bills and not pursue scams that seem too good.
"Everyone who promises you a return beyond fifteen percent is unsustainable. Avoid such investments. Everything is linked to our treasury bill. Treasury bill is certain and will not fail you no matter how long it has been" he advised.
What do you think about this piece? Share your comment in the comment thread and share the story using the social media buttons above. You may reach the editor on 0249579664.  Thank you.