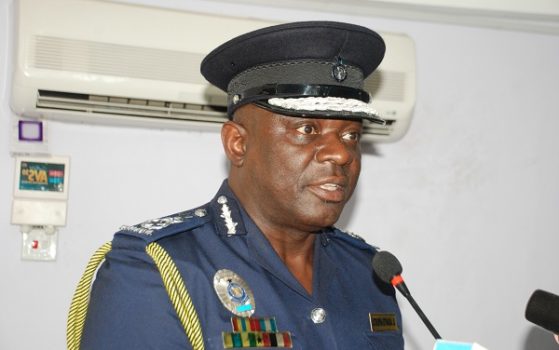 Some youth of Aflao in the Ketu North Municipality of the Volta region want their recently reshuffled Police Commander for the area returned to them.
They say Supt. Fred Lumor Senanu has ensured a significant drop in crime rate within his 12-month stay in the municipality.
A statement signed by the development Chief of the Aflao traditional area; Torgbui Mawuenyega Dakpo II on behalf of 58 petitioners insisted that armed robbery, pick-pocketing, harassment/duping of travelers, negligent motorbike riding have all been brought under control. They are also excited that some wanted criminals have been fished out since Supt. Lumor took over as Police Commander in the Municipality.
The Concerned Youth of Aflao say they are "very much concerned because Aflao is the gateway of Ghana to our neighboring African countries on the eastern part, as the fact remains that some travelers prefer using Aflao as entry point to and from Lome (Togo) and through to Benin, Nigeria, etc." They say criminals take advantage of weak border security to terrorize unsuspecting travelers and take away huge sums of money from them.
"Furthermore, we beg to say that all peace-loving and law-abiding citizens and stakeholders of Aflao as well as the Ketu South Municipality in whole such as opinion leaders, traditional rulers, assembly members, drivers, traders, hawkers and media houses have tremendously appreciated the presence and good works of Supt. Lumor and they are behind this petition."
They therefore appealed fervently to the authorities to "retain Supt. Lumor in Ketu South Municipality to enable him assist us stamp out criminal activities in the Municipality".
What do you think about this piece? Share your comment in the comment thread and share the story using the social media buttons above. You may reach the editor on 0249579664.  Thank you.