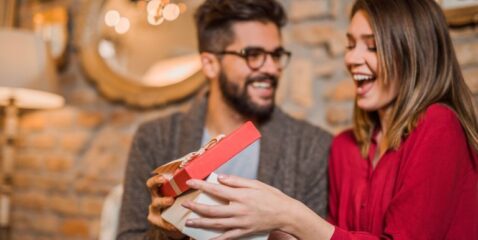 If there is ever a time to exhibit your romantic side, it's Valentine's day apart from anniversaries and birthdays.
Yes!! 14th February is such a big deal to many of us, it is season of love and gifts. A day to show extra love and shower gifts on that special someone.
When 14th February comes around, you do everything in your power to wow the special someone in your life with a gift that they'll cherish forever. While flower deliveries, chocolates, and teddy bears are exalted as romantic go-tos, think outside the box this year with these Valentine's Day gifts for that special someone.
Finding the perfect gift for a loved one can be very frustrating but don't worry, this list got you covered
whether your relationship is brand spanking new or in its golden years.
Here are my seven gifts ideas for Valentine's day;
1. A Wristwatch
Giving a watch is an extremely personal and intimate gesture, it signifies your time together as a couple and expresses your commitment of endless or infinite love. To make the gift more memorable and special, write a thoughtful and meaningful note or card and attach it to the gift.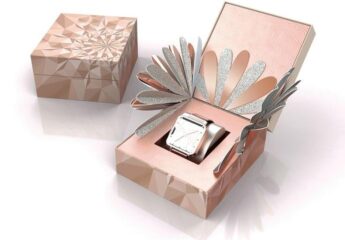 2. Write A Letter
This is a thoughtful romantic idea and  budget-friendly.
A handwritten letter from the heart is one of the most personal and thoughtful gifts you could give to a loved one especially if you have a way with words. They are also perfect for couples that aren't into gifting or prefer more low key Valentine's Day celebrations and long distance relationships.
3. Perfume
Perfume has always been something special to receive on Valentine's Day. Romantic, personal and something you can wear to remember the special occasion. They make beautiful gifts and are a sweet gesture that you can enjoy all year. When you are choosing a perfume as a gift you have to keep the recipient in mind.
4. Framed Poetry
Framed poetry makes a perfect gift for  valentines day. Why not give a personalized gift that can be enjoyed all year round. You can write the poem yourself or get a professional to write something sentimental for you. This gift is a perfect way to tell your lover how much you appreciate and love them. You can even frame a picture together with the poem.
5. Make A Video Or Slideshow
Gather up some of your best photos and videos that you have together and use a program to create a video or slideshow of your best moments together with a perfect romantic song. This is a budget-friendly gift idea.
6. A Gift Card
Finding the perfect gift for that special someone can be very frustrating especially if you have not been together for long, get a gift card from their favorite shop or store. This way they get whatever they want.
7. Personalizing Or Customizing Jewelry
Time to make your lovers heart swell by gifting them customized jewelry that truly shows just how much you love them. This could be a necklace, bracelet, earring and even a ring or an anklet.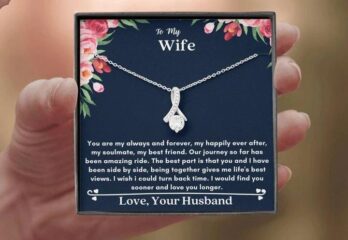 Let the gifting begin and don't forget to love genuinely. Happy Valentine's Day.