10 fun date ideas
When the topic of  "going on a date" is brought up, most people think is for singles trying to get to know other singles out there but no, going on dates is very important for both new and old relationships.
Typical date ideas that comes to mind all the time is going to the movies or going out to have dinner.
The key to having an amazing date is picking a fun, reasonable, casual activity that allows you to talk and get to know each other.
Here are 10 date ideas to select from:
1. Meet up for a drink, one of the safest activities for a date and commonly used idea. Grab a drink or other quick bites and make sure you have a good conversation.
2. Go and have Breakfast or Brunch. Instead of dinner or lunch, try breakfast or brunch. It's a nice way to start your day plus if the date does not go well you have the rest of the day to get over it and get things together.
3. Go on a picnic. A great way to save money and still have an amazing date. You pack the main course and your date packs the sides, or vice versa.
4. Take a walk, it's a very good way to get to know someone. Have conversation whiles taking a walk, talk about everything and literally nothing. The chance to know how they think and see the world.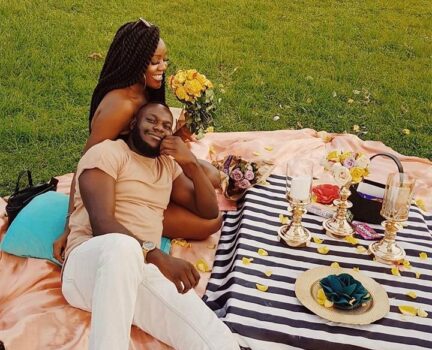 5. Visit a tourist site, there's a great chance that you'll have missed at least a few interesting places in your  town or city. It should be a hot spot neither of you has been to before.
6. Phone call, oh yeah this idea feels strange and out of the place but it is the cheapest and most relaxing idea for a first date plus is the best option for long distance dating. Have random conversations and go with the flow.
7. karaoke night, Everyone is a star at karaoke, especially if you can find the kind with private rooms. Sing your heart out and have all the laughter you can.
8. Game night, you don't have to spend a lot of money to have a good time. Try a play date instead. Pick up a deck of cards, board game or even a video game you both like and add a bottle of wine for an indoor date.
9. Go on a road trip, It doesn't matter if your destination is the next town or you have no destination in mind, all that matters is the person next to you, the playlist and the snacks.
10. Attend a show together, it can be a comedy show, a concert or a highlife band performance. A moment to laugh, dance and drink the night away.
No excuses, is time for a date with that lovely person.