There was a time where men's wardrobe was considered to be basic. Fashion was only seen to be for women but currently men also have their own space in the fashion world.
There was once a time where men would have an everyday pair of shoes for work to casual events and one good pair for official events like weddings but now things have change.
Now men can have shoes for the weekend, office and even decide to go versatile with the colors.
Here are 7 essential 'must have' shoes for a Ghanaian man.
Black Oxford
A friend calls this a gentleman's shoe. It is classy, sleek, and elegant and has a simple look. This must-have is your go-to for wedding, job interviews, and formal occasions matching a black tie.
Brown Brogue Shoe
Just because it is versatile. It literally goes with everything and everywhere. It can be worn with everything, from suit to shorts, to the office and club. It never disappoint.
Loafers
Here is my personal favorite, loafers are also very versatile to use. They are casual, comfortable, and cool. Dress them up, dress them down. You can go suede or leather with Loafers and still rock your look.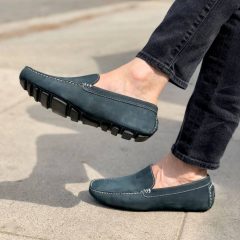 Chelsea Boot
Another handy footwear to add to your collection. They can be worn casually and officially. The Chelsea boot comes in a variety of colors and you can't go wrong with suede or leather.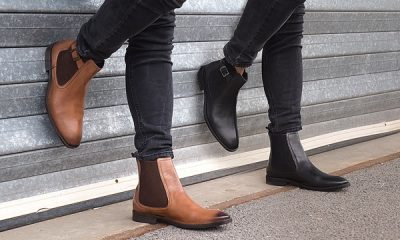 Canvas Sneakers
Keeping it really casual and simple? The canvas sneaker got you. They are very easy and trendy. I suggest going for black, white or grey colour to make it easy to wear it with anything.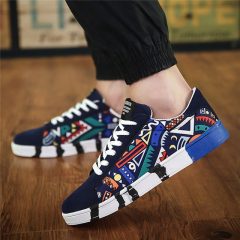 Sneakers
Sneakers are not necessarily for running, they are very essential and stylish. The right pair of sneakers can give your look a tranquil and relaxed feeling. A white sneaker never goes wrong. Also, the black.
African Slippers or Sandals
A brown or black African slippers or sandals will be a perfect addition to your collection of footwears. They match perfectly well with African wear, time to step out as the true African King that you are.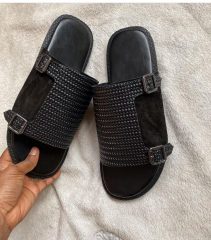 I hope my list of essential shoes is helpful. Don't forget the right pair of shoes plus the right outfit is equal to a dapper look.