DIFFERENCE BETWEEN LINGERIE AND BIKINI.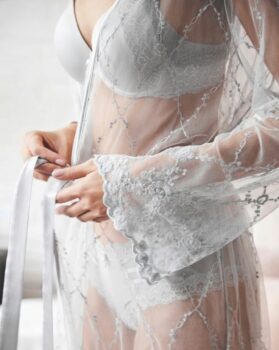 Today I am going to try and answer one of men's biggest question.
What is the difference between LINGERIE and BIKINI?
Half the time, most people, not only men confuse lingerie with bikini, which is not surprising to me because the line between lingerie and bikini is blurry AF!
Lingerie simply means women's underwear, nightclothes and lightweight robes.  Lingerie is made of lightweight, stretchy, smooth, sheer or decorative fabrics such as silk, satin, chiffon or mostly lace. These fabrics are natural fibres. Lingerie always rings the fashion and the sex appeal bell whenever it is mentioned.
The right lingerie can boost your self confidence and make one feel extra pretty and special.
Bikini on the other hand is a swimming costume for women and can be in two forms, it can be two-pieces that is a bikini top and bikini bottoms or briefs  and a one-piece swimsuits.  Bikinis are mostly made out of synthetic fabrics that allows it to hold it shape when wet and drys quickly.
The right bikini for the right body type will turn heads and boost your self confidence on a pool or beach day.
If you are wondering if you can pass a lingerie off as a bikini, absolutely not, keep your  lingerie in the bedroom and  reserve the bikini for the pool or the beach but some bikinis can be used as underwear, make sure they are comfortable enough.
What do you think about this piece? Share your comment in the comment thread and share the story using the social media buttons above. You may reach the editor on 0249579664.  Thank you.