Ghana News–Francis Adomako, a regional organizer hopeful for the Ashanti Regional branch of the New Patriotic Party (NPP) has re-echoed his firmest desire to fulfill all promises he has made to delegates of the party.
Speaking to the Ghanaian Observer Newspaper moments after submitting his forms to the Regional headquarters of the party, Mr Adomako expressed his commitment to instituting period meetings with constituency organizers.
This, he noted will help them as a collective unit discuss and plan activities for the region and all other constituencies of the party.
According to the faithful, only a focused group achieves results in their endeavors, adding he is committed to involving all the 47 constituency organizers of the party in the running of his office when elected.
''I believe those who have achieved something in life have only done so because they took time to plan and execute their plans with the right people'', Mr Adomako posited.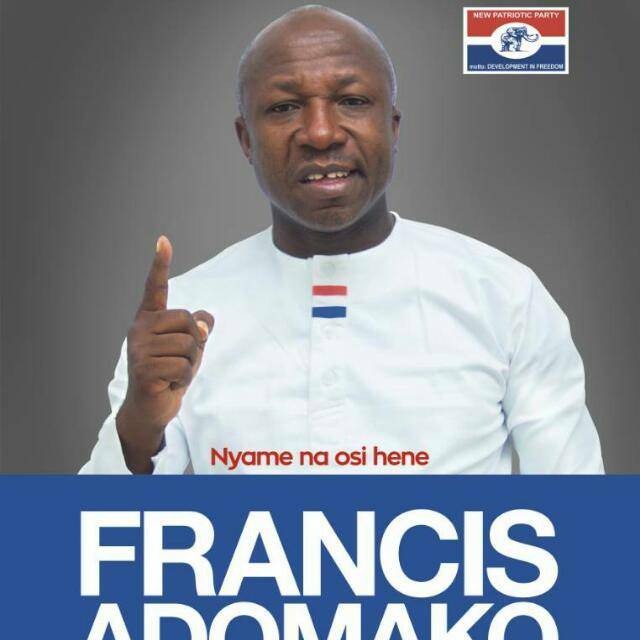 STRATEGY:
Disclosing some of his strategies, the affable lecturer said he intends to carry out workshops for the organizers of the party.
This, he noted will sharpen the skills and thinking capacities of their front to ensure they attach intelligence to whatever the party decides to do in the upcoming national elections.
Constituency organizers, the former Asokwa Organizer reiterated will be resourced to undertake outreach programs in their various localities.
These events, the lecturer mentioned will include blood donation exercises and health walks which have the potential of wooing the undecided to its fold.
''I am committed to ensuring that we resource our party folk and also carry out outreach programs to get the undecided into our fold as we strategize for the 2020 general elections'', Francois revealed.
ENCOURAGEMENT:
Mr Adomako mentioned the motivating words delegates across the constituencies of the region have poured on him.
These words, he mentioned has done his confidence good since it has shown that his message of inclusiveness is accepted by the delegates.
He pledged to work with the advice delegates offer him in the discharge of his duties and promise to plan with them to ensuring the region records its highest votes for the party in 2020.
''I am committed to working with my organizers so as to ensure apart from building a solid front we also work to rake in more votes for our party in the upcoming elections in 2020'', Mr Adomako posited passionately.
What do you think about this piece? Share your comment in the comment thread and share the story using the social media buttons above. Thank you.