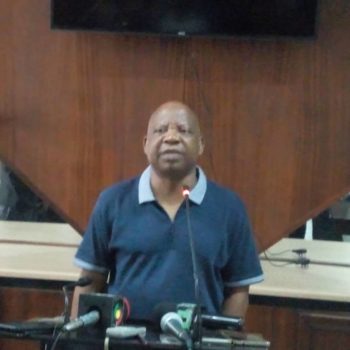 General Overseer of the Calvary Charismatic Center in Kumasi has advised Ghanaians not to be dismissive of prophesies without spiritually investigating them.
Pastor Ransford Obeng acknowledged in an encounter with the press in Kumasi that there are indeed a lot of quack pastors. He however said these quacks do not only abound in Christian ministry but in every profession.
"The only thing we can do is to continually give them more of the genuine messages. As they absorb the genuine messages more, they will naturally be able to tell what messages are counterfeit" he said.
He said prophesies are timely messages that should not be toyed with. "If you have been prophesied about, don't dismiss the prophesy because it's negative, pray earnestly about it" he urged and explained that evil prophets do see into the spiritual realm as much as good prophets borne of Christ. He said even mad people do see into the spiritual and can prophesy to you. "The only difference is the source" he said.
He encouraged Ghanaians to draw lessons from the bible where a king's death had been prophesied. "The king wept onto God and prayed for more time on earth. The lord heard him and granted him his request".
Pastor Obeng's message comes at a time when Ghanaians generally seem to be getting fed up with doom prophesies spewed by several prophets with backgrounds that cannot be verified. These prophecies reach a crescendo every night of 31st December. Many of the prophesies are about the death of prominent people in society; a situation that has got people asking why the "men of God" only see negativity and not the positives that lie ahead.
Some youth believed to be of Muslim extraction recently attacked and destroyed stuff at a church belonging to Rev. Owusu Bempah; a man who has become well known for his 31st night doom prophecies for prophesying the death of the National Chief Imam of the Islamic Community in Ghana.
Pastor Ransford Obeng however says people like Rev. Bempah should not be toyed with since they indeed see into the spiritual realm.
What do you think about this piece? Share your comment in the comment thread and share the story using the social media buttons above. You may reach the editor on 0249579664.  Thank you.