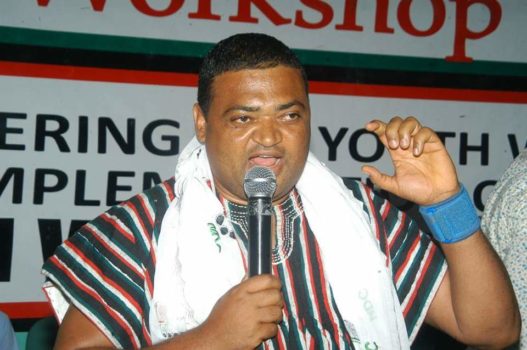 A functionary in the erstwhile John Mahama government; Joseph Yammin, says history will be made as Ghana's President Nana Addo Dankwa Akufo-Addo will be asked to step down because he did not actually win the elections.
Currently, the NDC is challenging the results of Ghana's General elections declared by the Electoral Commission's Chair; Madam Jean Mensah, which made Nana Addo the President.
He explained in an interview with rawgist.com's Bernard Buachi that all the NDC is asking for in court is "for the Supreme Court to get an independent body to calculate based on the figures of the EC so every Ghanaian will know if the EC had their figures correct or wrong… and we know that apart from the EC, no other entity will arrive at figures that make Nana Addo President."
Mr. Yammin, who said he was also speaking the mind of the NDC insisted Nana Addo will only remain President for "42 days from the start of the hearing of the NDC's petition after which he will cease to be president". He wished the President well and advised him to abide by the the ruling of the Supreme Court.