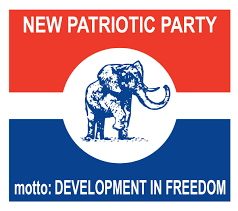 Ghana News–Seven delegates from the Manhyia-North Constituency have been restrained by the Kumasi High Court from exercising their rights to vote in tomorrow's regional executive Elections of the New Patriotic Party (NPP).
The seven are Dorcas Konadu Bonsu, Douglas Agyemang, Hawa Mohammed, Anthony Kusi, Baffuor Asare, More Abdulai and Kwaku Sarpong.
These seven currently hold themselves as appointed deputies in the Manhyia- North Constituency and serve as Financial Secretary, Deputy Organizer, Women's Organizer, Deputy Youth Organizer, Communications Officer, Deputy Nasara Coordinator and Deputy Elections Officer respectively.
But the Kumasi High Court  after listening to the pleadings by Lawyer Shadrach Yeboah Obeng, Counsel for the Plaintiffs, Victor Osei-Poku and Yakubu Alhassan granted the injunction being sought against the seven.
Consequently, the New Patriotic Party as well as its Regional Elections Committee and the Electoral Commission (EC) have been ordered not to allow these seven to participate in the voting process at the Ejura Conference.
CONFIRMATION:
Speaking to the Ghanaian Observer Newspaper, Victor Osei-Poku, one of the plaintiffs admitted filing the case at the high court.
According to him, it was needful to stop persons who have illegal backgrounds from participating in a constitutional activity such as the election of regional party executives.
He noted that the seven deputy officers were illegally and fraudulently selected by the constituency executives without the participation of the Member of Parliament (MP) as stipulated by the NPP constitution.
Rather than involving the MP in the selection process, Mr Opoku alleged the Seven were handpicked by the constituency executives to serve as deputies in Manhyia-North.
RELIEF:
Sounding elated, Mr Opoku commended the court for stamping its authority and barring the illegal executives from the upcoming Ejura Congress.
The injunction which has been granted by the court, he noted clearly reminds all in the NPP that no one can circumvent the laid down procedure in the Party and do otherwise.
The party or constituency executives, Mr Opoku intimated are not above the constitution of Ghana as well as the party's.
He hoped the interlocutory injunction granted him and served to the parties involved in the conduct of the upcoming conference will be respected to forestall the consequences of flouting it.
What do you think about this piece? Share your comment in the comment thread and share the story using the social media buttons above. Thank you.