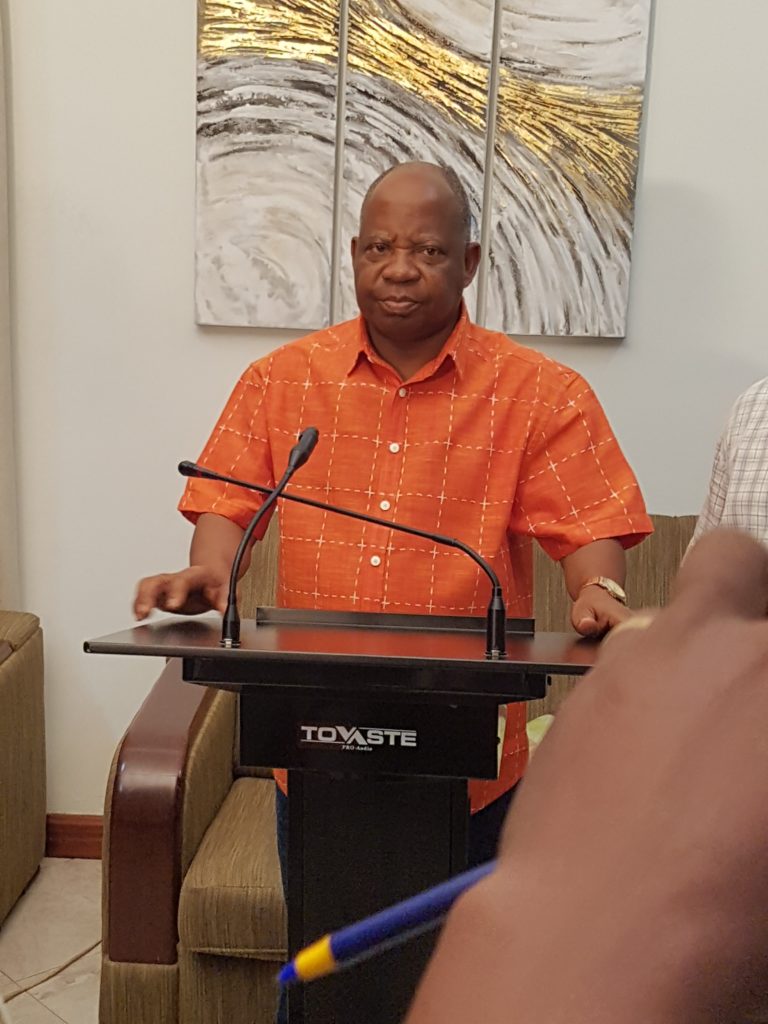 Looking for an event to attend with your loved ones on Friday and Saturday evenings in Kumasi? Worry no more.
Head Pastor of the Calvary Charismatic Church (CCC); Pastor Ransford Obeng has invited renowned preacher; Dr. Mensah Otabil to share the word of God with the Kumasi community.
He tells ghanagong.com how you start the year is very important to your success in that particular year.
He says Dr. Otabil will share a lot of business insights during his two day visit to Kumasi and hence invited the business community to attend.
"I'm inviting especially Managers, leaders, members of the business community and everybody", he said.
"I want to encourage everybody to be here at CCC every evening at 6 o'clock on Friday and Saturday. On sunday, we will conclude in the morning at 8:30", he explained.
He had a lot of kind things to say about Dr. Mensah Otabil and his leadership abilities. Watch what he said in the video below: