Why is former President Kufour quiet over fake elections?-Yammin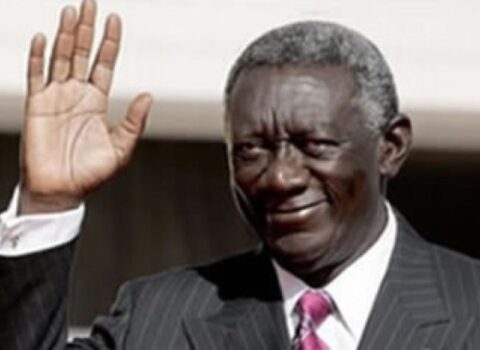 Former Deputy Minister of youth and sports in the erstwhile John Mahama administration; Joseph Yammin is questioning the audible silence of former President John Agyekum Kufour in the post-election impasse the country finds itself in.
Hon. Joseph Yammin who was speaking in an interview with www.rawgist.com said "the loud silence of ex-President Kufour over the fake declaration of the 2020 election by Jean-Mensah is very surprising". He wondered if the former President is satisfied with the manner in which the results of the election have been managed as well as how people have been killed over election results emanating from the 2020 elections.
Hon. Yammin who was saddened by the silence of one of the most influential leaders the country has had in recent times wished former President Jerry John Rawlings was alive to witness events regarding the December 7th elections.
"Are issues such as that of Techiman South where the returning officer doesn't have summary collated sheet from the very constituency he is a returning officer of but declared the NPP candidate a winner not scary enough to warrant the intervention of the former President?" Yammin queried, wondering what the former President is waiting for.
"Interestingly people we call eminent persons in our country have all lost their voices when it comes to the current happenings as far as the elections and its related issues are concerned" he said and hoped he [ex-President Kufour] doesn't come out to join the "disgraced peace council and the shameful lot who call themselves men of God who are calling on the NDC to stop demonstrating and go to court".  He believes the most important thing for any well-meaning Ghanaian to do is to speak up against the unfortunate happenings surrounding the elections.
The NDC has been challenging the outcome of the December 7th 2020 General Elections especially the parliamentary results with Press Conferences, Petitions and demonstrations. They say the EC Chair; Madam Jean-Mensah has supervised an election that is rigged in favor of the NPP. Many have suggested the NDC goes to court but the NDC says they reserve the right to demonstrate and will go to court when they see fit.