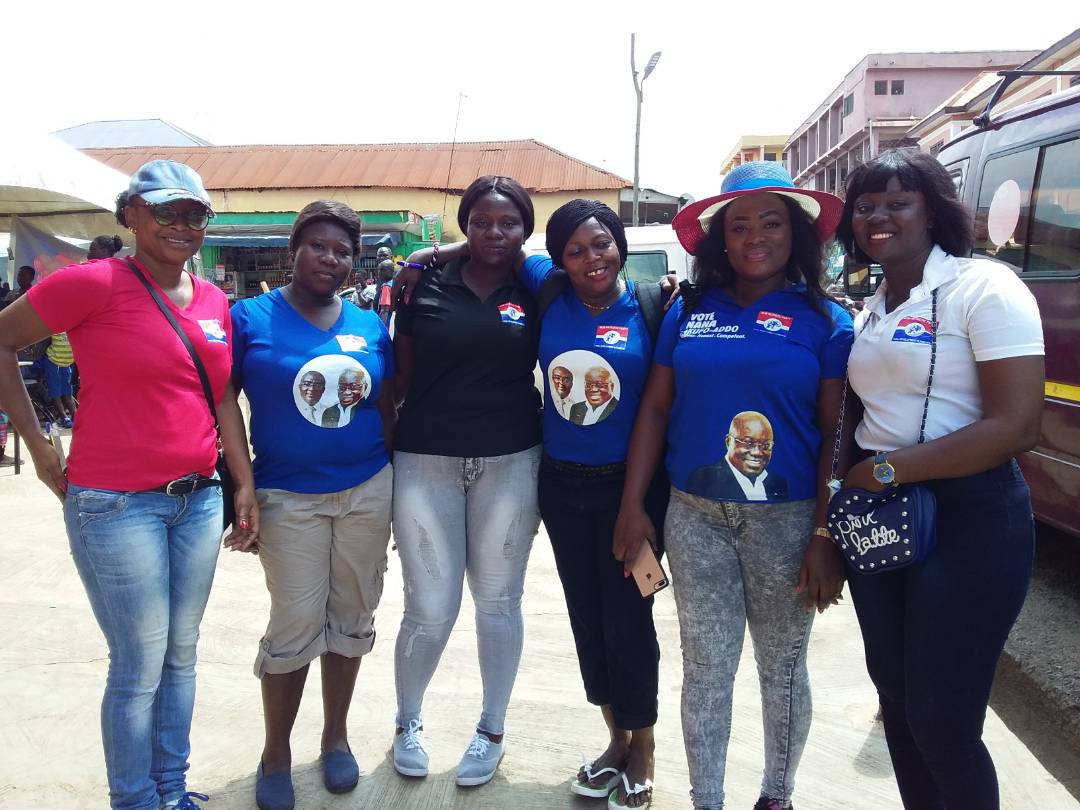 Ghana News–Scores of market women in the Bantama Market have been screened for Malaria, High Blood Pressure and Diabetes.
This formed part of the 2nd anniversary celebrations of the famous New Patriotic Party (NPP) ladies club named the Loyal Ladies.
The group, since its formation exactly two years ago have been involved in philanthropic ventures such as medical screening, health walks, visits to the needy and orphanages as well as the Prisons.
Made of up of predominantly youthful elements in the Female folk, the group has deliberately focused their benevolence on health related activities.
Speaking to this reporter this morning, Martha Koduah, the group captain for the Ashanti Region said 'our focus has been on the health needs of the society because our health is our wealth'.
COMMITMENT:
The group captain expressed their commitment to ensuring that the needy and vulnerable in the society are catered for with the resources they gather.
According to her, 'it is the responsibility that while we have life we ensure those who need basic things to make life bearable are supported with same'.
Loyal ladies, she noted has carried out its benevolent activities from the monthly contributions they make and have occasionally had support from people in the NPP who find their enterprise worthy of supporting.
She, however, noted the crucial role the first lady's office has played to ensuring it carries out outreach programs nationwide.
''If we are two years today it is to the glory of God and the support of many well wishers especially our mother the first lady who has supported us all the way since our formation and we know many more in this party will come on board'', Captain Koduah noted.
The group is billed to have a symposium on Saturday morning at the True Vine Hotel and climax its activities on Sunday when the entire body and representatives from the other nine regions converge at the Power Chapel Worldwide Church to thank the Lord for his mercies.
NANA BEE:
Participating in the float and medical screening at Bantama was Nana Boakye, a national youth organizer hopeful.
Speaking to this reporter, the hopeful commended the ladies group for their unrelenting efforts in ensuring they give support to the needy.
He encouraged them to continue on such a noble path and promised to support them with resources he can gather.
Nana Bee, as the hopeful is popularly referred asked NPP members to support the Loyal Ladies so as to enable them reach the needy with aid and support.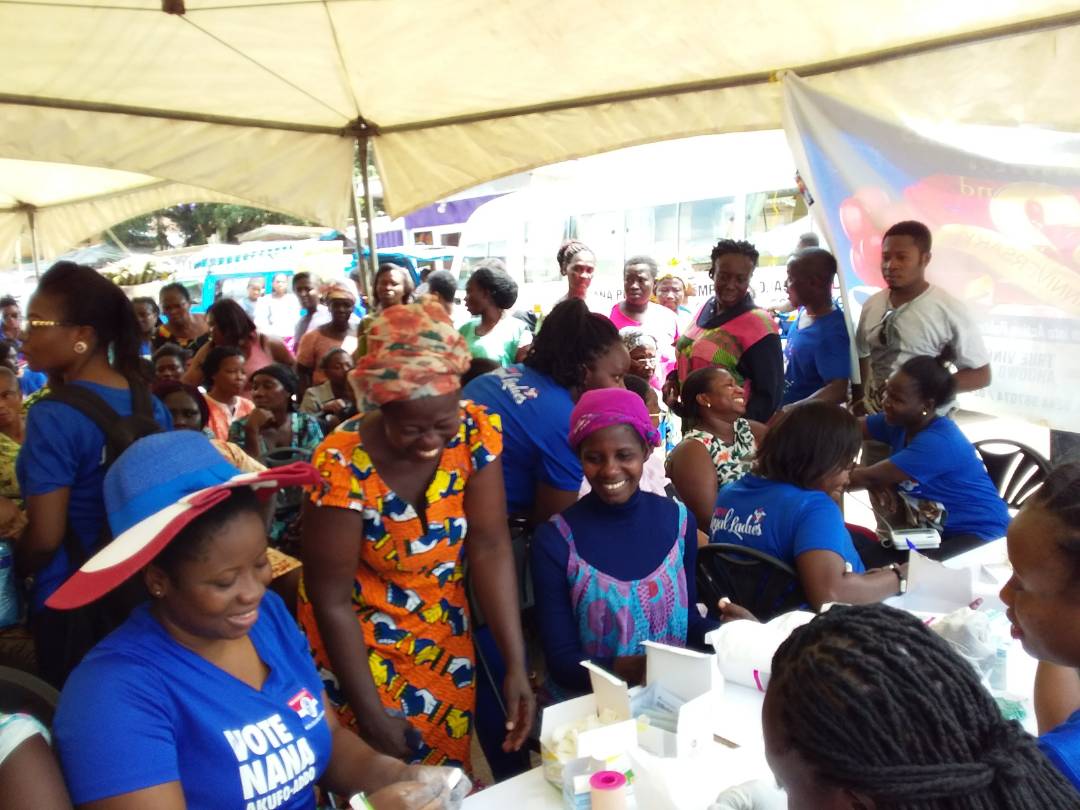 What do you think about this piece? Share your comment in the comment thread and share the story using the social media buttons above. Thank you.