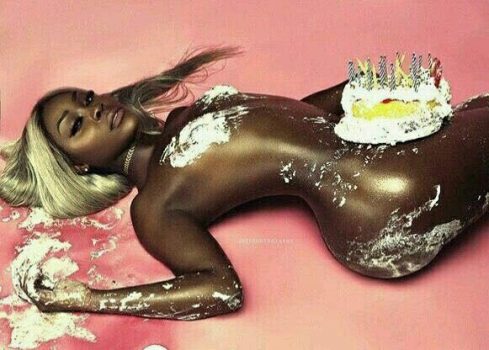 Rhoda had begun announcing her birthday on her social media platforms especially on her WhatsApp status. It irritated me a lot. It was however one of those annoying things you could not talk about. She announced her birthday like it is the end of the world.
Rhoda is the kinda girl who can fall out with you if you failed to acknowledge her birthday. Though from a poor background, she envisioned what I could only describe as a royal birthday. She always expected a lot of gifts and birthday wishes. This high expectation of the people around her ensured that she was disappointed every birthday.
This reverence for her birthday always took a toll on me. It was a lot of pressure. She would keep reminding me that her birthday was approaching. The big question always is "what can I possibly do to excite her considering my lean purse?" Her birthday coincided with Ghana's independence day; 6th March. Her birthday was in two days.
With alacrity, I started searching for which fun place I could take her and what else I could do to make her day special. Sooner than expected, the all-important day arrived.
I woke up just after midnight to ensure I was the first to wish her a happy birthday. It was important to establish the proper foundation for the day to ensure and insure my sexual pleasure at the end of it all. We spoke and agreed on what to do when she closed from work.
I picked her up in an Uber and headed straight for the mall. We settled in one of the Chinese restaurants, battled with the menu until we found something we could agree on. As we waited for the meal, I beheld how beautiful she looked. Though her dress was a tad short, she looked and smelled great. She was happy and kept taking selfies until I volunteered to be her photographer for the night. She continued taking shots of the food when it eventually landed on our table. We ate and drank to our fill. It was a lovely night. We ate and talked, ate some more, and talked more.
She began to apologize casually for the times she's been difficult and told me how much she loved me. That was my cue. I planted a quick kiss on her lip, paid the bills, and led the way out. We took a stroll around the mall, took more pictures, and ended up at the ledge overlooking the main road that runs behind the mall. She rested her elbow on the ledge and naturally pushed her butt out. I stood behind her, my groin touching her ass. After a few seconds, she began to feel my boner and wiggled her butt as if to tease me. I started rubbing my palm over her ass and lower back. There were two other couples spread along the ledge, each minding their businesses. I continued to touch and grope her.  Rhoda, turned suddenly, held my head in both arms and kissed me deeply, and did not let go. She began to breathe loudly as she reached for my dick. She held my dick through the jeans I wore and tugged on it as we continued to kiss. Though my dick was extremely engorged by now, I realized I had to be the one with self-control tonight. I broke it off, called an Uber, led her to the back seat, and journeyed home. We held each other tightly.
On the way, Rhoda placed her head on my lap as though she wanted to sleep. She, however, in a rather crafty manner, opened my zip and popped out my penis. There was an awkward silence as any sound I made would betray our activity to the Uber driver. She delivered all sorts of sensations with her tongue.
Back home, it was like a fight. We escaped from our outfits in record time and kissed from wall to wall until we eventually found the bed. She kissed, sucked, and tugged on my dick like she's been possessed. I spread her legs wide open and started tongue-fucking her. Her moans and groans turned me on more and more. She was already vibrating helplessly by the time I introduced my fingers to her dripping pussy.
So intense were the trembles that I feared she might have been suffering from some kind of seizure. I waited for it to subside and then inserted my hard dick gently into her. The sliding movement of my veinous member into her orifice and the sound she made was enough to make me ejaculate. Her sensitivity was so heightened that a few strokes caused her to tremble all over again. Sometimes the pupil left the eye while she breathe heavily and mumbled my name under her heavy breath. She began to beg me to end it as she could not bear the sensations going through her anymore. I rammed her hard for a few seconds, moaned deeply as she shouted and bit the pillow. She shook as I spilled loads of semen into her. She thanked me profusely as I continued to hold her a bit too tightly. She insisted we spoon for the rest of the night.