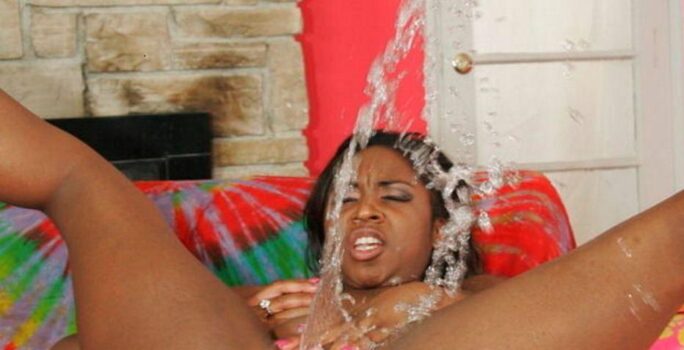 I woke up with great expectations for the day ahead. I was discharging my chores at an unbelievable pace. I would run to my phone every now and then, turn on my phone's data to check if Rhoda had left any messages.
This behavior was not only motivated by her apology the night before and the concomitant promise of sexual intercourse but also the fact that Rhoda would get angry if I missed her message(s) and as far as I was concerned, nothing was going to mar what promises to be a great day for me.
Rhoda can be a hand full to deal with. I always wondered why she did not come with an operational manual to enable me understand how to handle her. She was excited when you least expect and angry at the flimsiest of things. She expects you to know her greenlights and personal buttons; but never discusses such. Her "no" can mean "yes" and her "yes", "no". You could surprise yourself badly in an attempt to surprise her, and yet she loves to be surprised. But hey, she was a goddess where it mattered-in bed. It's as though her attitude choked the life out of you and her body returns it with added pleasure.
After a while of doing meaningless chores (since I couldn't focus enough to do anything intelligent), my phone vibrated. I dashed to the phone faster than Usain Bolt could in all his athletic form. "What's going on?" she queried. I dialed her number and waited to hear her voice. She was already incensed about something. "Why have you not called me? I've been waiting to hear from you since morning but look at the time now. I don't have all day oo, I have to go to town to run some errands for my mum" she rattled on. "Where should we meet?" I tried to keep my cool. "I don't know. That's up to you" she shot at me. I asked her to calm down and give me a few minutes to get back. I called  Owura; a friend of mine to help me pick the right meeting place – cheap, a guest house with a bar and eatery and away from her neighborhood.
An hour and half later,  I pulled over at the BossChic; a small but nice place that suited my purpose perfectly. I went straight to the reception and secured us a room, some food and drinks.
She headed straight for the washroom while I reclined on the bed. She returned from the washroom stark naked and dripping wet. She dropped the towel she was holding; my cue. I approached her slowly, taking in every inch of her naked body as though I was seeing it for the first time. One hand went for her breast whiles the other grabbed her ass. My lips attacked hers. Her hands were not idle either. Her right hand grabbed my dick while her left hand rested and occasionally hovered around my chest. She was beginning to breath heavily whiles tugging on my erect penis. My hand moved from her boobs to her pubic area trying to find an opening. She began loosening my shirt while still kissing vigorously. I started loosening my belt. She pulled on my shirt, left it and took over my belt. As if frustrated by the presence of my clothing, she pushed me onto the bed. She was still wet although she had transferred some of her wetness to me. I kicked off my jeans trousers and boxer shorts in one movement. I don't quite remember how my shirt went off.
I dived onto the bed and spread her legs, kissing the inside of thighs slowly moving towards her hairy pussy. A suppressed groan escaped from her throat. I raised my head to catch my breath and stole a glance at Rhoda. Her back was arched and her face twisted with pleasure. She held my head and buried my face in her hairy groin. After some two minutes of licking her clitoris and her vaginal lips she switched positions and started giving me the nastiest blowjob I had ever received. She would take the entire length of  my erect load in her mouth and down her throat until she began to choke. It was amazing. A question lingered as the action went on. "How did she get so good?" Rhoda lifted her head to look at me as though my mind gave away the unasked question. She put my engorged penis in her mouth and started massaging my scrotum gently. We switched to a sixty-nine position, delivering tonnes of pleasure to each other until she began to vibrate with excitement while holding me tightly. I paused as she tremored violently. I tried to suck on her nipples as the tremor subsided but she began another wave of tremors. I found this strange and scary but I relaxed as she began to beg for me to fuck her.
Seeing Rhoda at her highest level of pleasure was such a great boost for me. It turn me on so hard my dick felt like it was about to explode.
She lied on her back all this while holding on to my stiff dick. She was sweating already. She spread her legs and I dived right in between.
Rhoda always kept it bushy down there. I drew the "1" by brushing the head of my dick from her pubic area down until the slippery hole found me. I eased in as we both took a deep loud breath. She looked right into my eyes as I started moving in and out gently. The expression on her face was priceless. She began to moan and her moaning motivated me more and more. I began pounding and the moaning and heavy breathing got louder. "Fuck me hard, fuck me, it's all yours" she kept saying intensely and then shifted her waist, making my hard penis popped out. Clear liquid gushed out of her cunt. "Amazing"! I had only seen this in porn movies and couldn't believe I got a lady to squirt.
I was for a brief moment lost in thought. I was however jolted back when Rhoda wrestled me down and said " now, let me fuck you". She got on top as I laid enjoying every bit of her body. She was on fire. She bounced and did all forms of kegel exercises on my dick till my legs started twitching with excitement. She didn't stop but started kissing me as she bounced and then suddenly shifted again. She gushed all over me. She kept squirting till I couldn't hold my cum anymore. "I'm gonna cum" I warned breathlessly. "Yes! I'm ready for you. Come in me she said." I was shocked, scared, excited and confused at the same time. She grabbed me so hard as if to prevent me from pulling out. I started trembling and clinged onto her involuntarily while pounding very hard. "Tell me you love me" she demanded as I began jerking with every shot of cum. "I love you dearly Rhoda" I said. I realized I had gotten back on top as I collapsed on top of her, both of us dripping with sweat. Still holding me tight and my now limp dick inside her, she began saying "thank you dear, thank you. I really enjoyed that" I also told her how much I enjoyed her. I asked her several questions about squirt and how I felt like I had made it in life because I got a lady to squirt for the first time. Read more at www.ghanagong.com
What do you think about this piece? Share your comment in the comment thread and share the story using the social media buttons above. You may reach the editor on 0249579664.  Thank you.